Creating Loving Relationships
It's always a good time to take  a quick peek into your capacity to love, to share love, to experience love. Usually with regard to our honey (or lack thereof), but it's also a good time to assess how much you open your hearts to yourself, your family, your friends, the new neighbor that just moved in next door, or even a chance meeting with a stranger.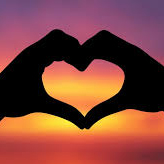 Do you feel alone or isolated?
Do your relationships lack a nourishing warmth and sweetness?
Have your connections with others been more about frustration and pain, than camaraderie and joy?
Maybe you are just burned out on all the hard work you've put into trying to "make things work" with a significant other.
This and more can easily turn you off to wanting to build any more bridges to the world of love.
But wait! Come to our webinar first before you give up!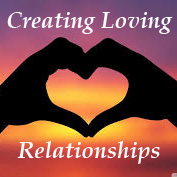 In Creating Loving Relationships, we will be sharing practical ways you can:
~ Release old heartbreak pain

~ Cultivate warm and deep connections with others
~ Feel more devotion and commitment to the people you bring into your inner circle
~ Heal and open your heart
This class is about  Vibrational Alignment with your own capacity to love, connect with, and commit to others in ways that naturally foster heartful relationships without struggle and effort.

You will learn a Vibrancy Protocol designed to help you connect with your own loving nature, that will help you more easily appreciate our differences, and that will inspire you to stay true to those in your circle of care.
This class will NOT  help you find your soulmate on Match.com, or tell you how to miraculously get other people to give you what you need so you can feel loved.
But you WILL learn how to align yourself with the energies that will help to naturally draw to you the kind of relationships that feed your soul. Clear the conscious and unconscious blocks that have made your past relationships so problematic. Attune yourself to the Powers within you that will support you in establishing healthier ones from this  day forward.


In this 90-minute webinar we will help you strengthen your connection to your own capacity to love, tap into your ability to accept and appreciate others as they are, and clear away the blocks that have kept you from enjoying easeful relationships in the past.
We will teach you a Vibrancy Protocol, which utilizes acupressure points, sound healing and affirmations to synchronize your physical and energetic body with your heart, your devotion, and your ability to connect with other people. This protocol will help you release the old patterns, beliefs and voices in your head that might have worked against you previously, and activate powers inside you that are the foundation for creating loving, warm and deep relationships.
PLUS, you'll get the added bonus of three of our specifically chosen Vibrancy Essences! The Vibrancy Essences are remedies that align you energetically with specific gifts and talents.
The three we've chosen to accompany this Vibrancy Protocol will provide extra support for your vibrational alignment with the Powers you'll be engaging within yourself to Create more Loving Relationships.
Cost for the webinar plus 3 Vibrancy Essences shipped to your door: $55
That's just $11 extra.

you'll get 3 Vibrancy Essences along with the class!
The Essences alone would normally be $47 with shipping…..so you're saving $36!

If you're new to our Vibrancy Essences, here's a little more about them:
These powerful elixirs synergistically combine flower and gem essences with light-infused water.
They are remedies which are formulated to be on the same vibrational frequencies as the corresponding Vibrancy Powers, which is why they align you with these gifts and traits.
Use them to help you:
Magnetize more of what you want in life by attuning yourself to the vibrational frequency of each Power
Shift old limiting patterns that keep you from living your best life
Heal old, painful wounds and experiences on an energetic level
How to Use the Vibrancy Essences
Internally – add 7-21 drops to your drinking water or directly under your tongue.
Externally – directly on the body, in a bath, or added to your body care products.
The Vibrancy Protocol you'll learn in the class is powerful and effective on it's own, but adding the Vibrancy Essences to the process is like the difference between driving and flying. How quickly and effortlessly do you want to get where you're going?
In order to support you in taking the webinar and getting the Vibrancy Essences, we've practically made the class free when you register for the webinar with the essences. Please join us! The sooner you register, the sooner we can get your Essences shipped to you.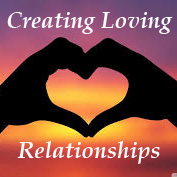 This is the second of our 2018 Vibrational Alignment Series ~ webinars designed to help you align with the qualities of a conscious, fully functioning, awakened human being. Each one will focus on one area of your life, and help you access the qualities most needed to enliven that part of your experience. We are honored to have you join us on this journey!